Last week, we sold on set bakery packaging machine to US, who will used the machine for his cookies. This packaging machine can be used for all kinds of bakery foods, such as cake, bread, cookies, pie and others.
The size of the cookies of this US customer is very big, about 10*10 cm. And he will add some candies on top of the cookies, they look very beautiful. In order to adapt to customers' products, we have customized molds for customers to prevent damage to the products. If you also want to custom your products, send your requirement to [email protected]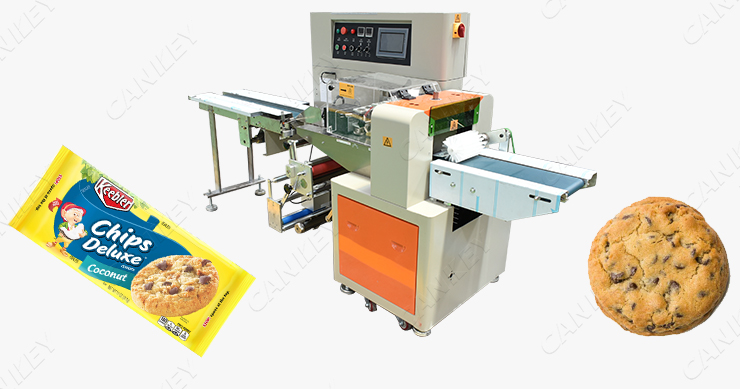 This machine can fully meet bakery packaging requirements: hygiene, and high performance. This machine is built with certified materials and the good electronic components to ensure reliability and high performance. Our wide range is available to meet any request in terms of productivity and product size.
Here are some of its features:
1. Belt feed conveyor. Hygienic design, easy to replace and clean.
2. The guide wheels on both sides of the feed conveyor can prevent adhesion.
3. The reciprocating sealing method increases the sealing time and improves the reliable sealing effect.
4. The safety cover device can avoid accidents.
5. Three (or four) axis servo drive system: durable, high productivity and low noise.
Welcome to contact us for your food packing:
Email: [email protected]
phone/whatsapp: +8615515573212