Flexible packaging keeps soups safe and fresh from filling to final distribution. Flexible packaging is one of the more popular soup packaging methods. Flexible packaging is a more popular packaging method. Bags ensure quality, prolong freshness and reduce waste. Using aseptic technique, the soup can be kept for a long time without adding preservatives.
There are many types of soups and many ways to pack them. You can find a wide variety of soup packing machine on the market to achieve soup packaging. But at CANKEY, we can provide the ideal solution for your soup packaging.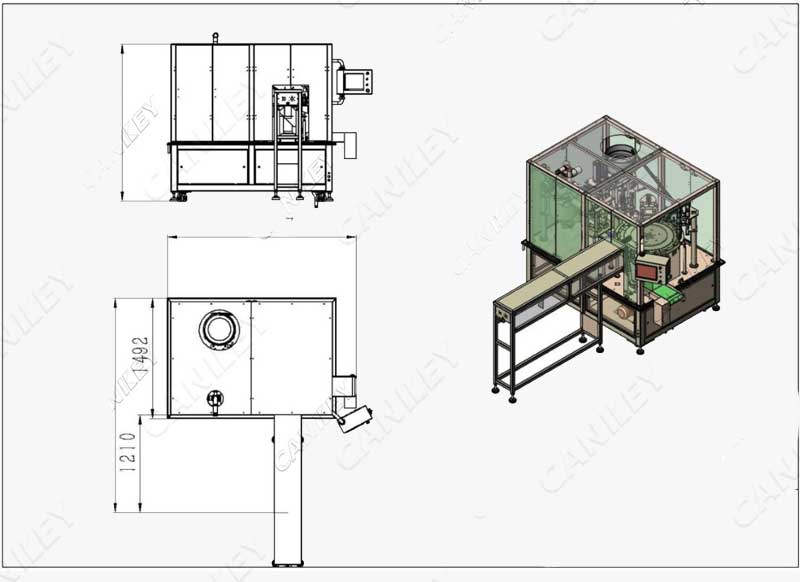 Here we recommend a soup packing machine for everyone, which is characterized by the use of resealable prefabricated bags, which are convenient for multiple access and storage.
Application:
Tomato soup, mushroom soup, broths, bouillon, vegetable soup, pasta soup, etc.
Soup Packing Machine Work Process:
Feeding bag
Coding
Opening the bag
Filling soup, vibrating material
Heat sealing
Output finished product
Soup Packing Machine Features:
The machine adopts PLC plus POD (touch screen) electrical control system, which is easy to operate and has a friendly man-machine interface.
The machine realizes packaging automation for large, medium and small-scale enterprises, greatly improves the production efficiency of various industries, and greatly reduces costs.
It can be used for paper bags and prefabricated bags made of multi-layer composite films.
The machine has a frequency conversion speed control device, which can be adjusted arbitrarily within a certain range according to needs.
The parts of the machine in contact with soup and packaging bags are made of stainless steel, which conforms to the hygiene standards of food processing machinery to ensure the hygiene and safety of the soup.
This model is equipped with a detection device, which allows the machine to not fill when there is no material or bag not open.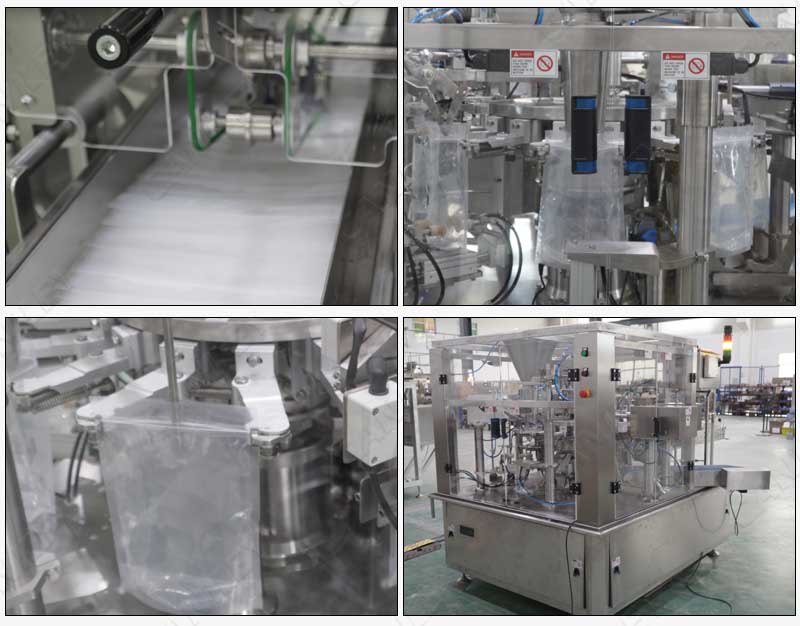 Precautions for Use:
Before operation. Turn on the power, turn on the power switch on the electric control box, and let the soup packaging machine fully warm up. Make sure the inside and outside of the packaging machine is clean and close the drain valve. Check that the hose is connected.
The packaging machine is fully preheated, and the alarm is completed. Press the start button, the machine starts to run, idling several times, and observe the packaging effect of the packaging bag. After confirming that the hot air is good, introduce the soup into the hopper. Power on, the machine starts to work normally.
After use, clean the filter unit, hopper and pipes with clean water.