The tea box wrapping machine is suitable for wrapping of boxed products. The packaging material used is BOPP or cellophane. Packing with folds makes the packaging more perfect, no waste, and cheap packaging materials, which can reduce packaging costs. And can be connected with the production line to reduce labor costs.
Tea Box Wrapping Machine Features:
The mechanical cam transmission system is adopted to ensure accurate packaging, high efficiency and low failure rate.
Packaging materials can use BOPP (OPP), cellophane and heat-sealable paper film.
The front-end feeding adopts a conveyor belt device, which can be designed into a continuous production mode with other machines according to capacity requirements.
The back-end discharge can be connected to a heat press to make the film more conformable to the box.
The tea box wrapping machine can be matched with the feeding system or the discharging collector to save labor and improve productivity.
After the packaging is completed, the appearance of the product is better, and it is dust-proof and moisture-proof.
Application Industry: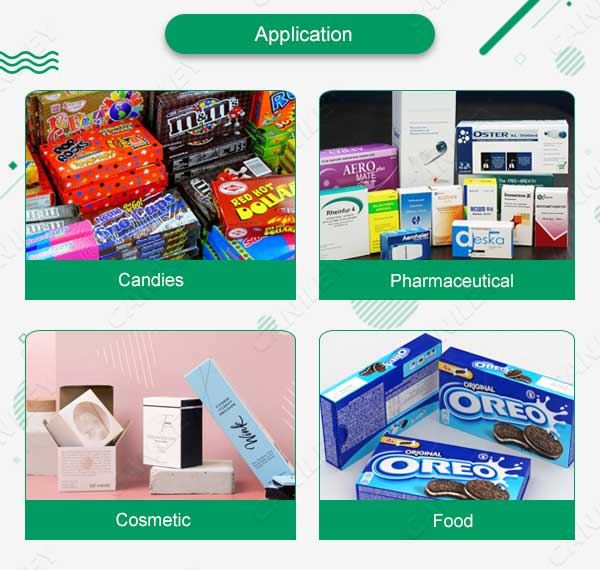 Optional Equipment:
Easy tear tape device
Multi-box feeding system
Safety door frame power-off system
Finished product collection machine
South Africa Customer Order Finished: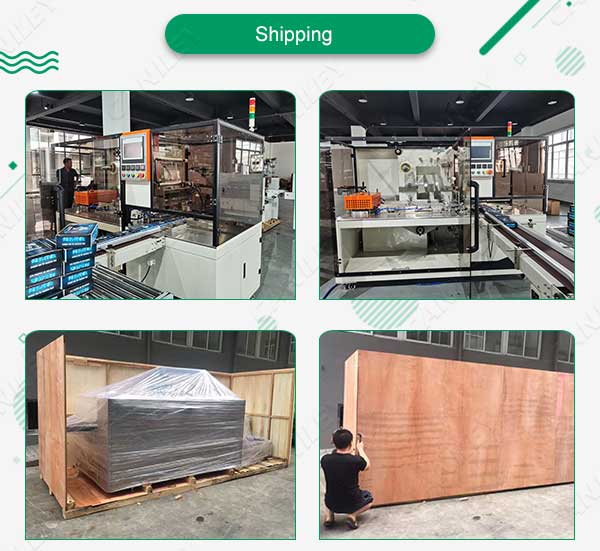 Connecting Equipment: Cartoning Machine
This machine can meet different customers requirements as change product size's demand, change less mould, meantime short production time, easy assemble, testing.
Reasonable mechanism, steady drive, low voice.
Good quality packaging, nice appearance.
Man-machine interface operate, convenient set and using, reliable and steady.
Perfect detect system and safety protect device, ensure packing quality and safe operation.