The chocolate packaging line is composed of finishing unit, conveying unit, material positioning and chocolate packaging machine identification system. The system can flexibly sort and transport materials and arrange the materials in a row.
The conveyor unit distributes the chocolate to the preset receiving unit, and then the chocolate is smoothly and without damage input into the chocolate bar packaging machine through the servo sorting tail rack unit to complete the packaging.
Flow Wrap Machine Use Range:
The flow wrap machine is suitable for the packaging of instant noodles, bread, biscuits, pastries, wafers and other foods, as well as the packaging of medicines, cosmetics, soaps, daily necessities and industrial parts.
Chocolate Packaging Machine Features:
High energy, high strength, compact structure, stable operation, convenient maintenance and long service life.
The chocolate bar packaging machine complete automatic film feeding, flat plate heat sealing, automatic sealing, and the sealing is firm, the bag shape is flat and beautiful.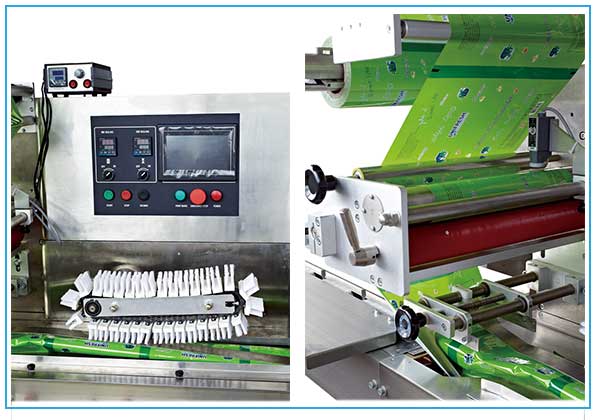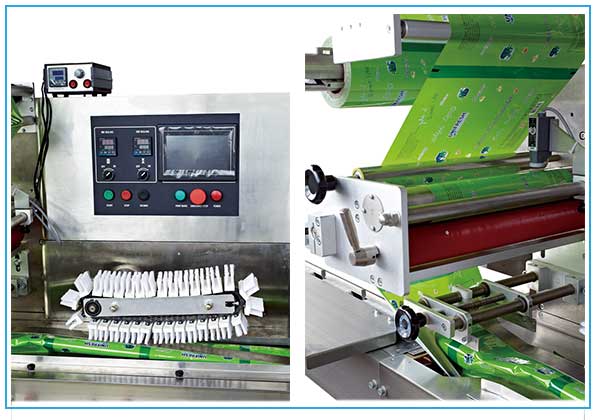 The mechanical transmission adopts a reducer to connect with the main rotation, and the main shaft is on the same axis (reducing the transmission error).
The pneumatic system adopts photoelectric control and programmable by PLC, so that the various agencies can run accurately and ensure the stability of the synchronization of chocolate in multi-station and long-distance operation.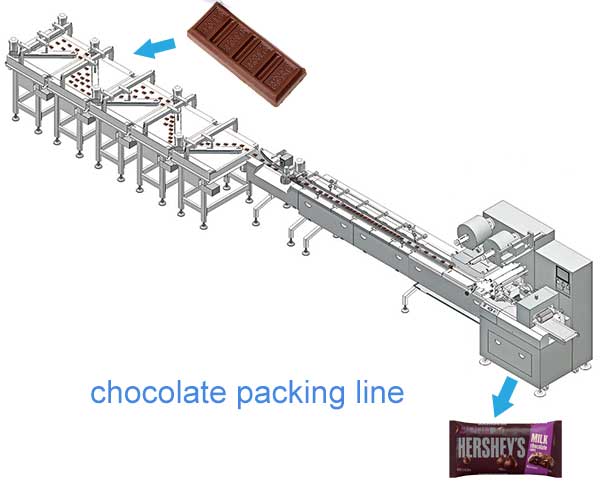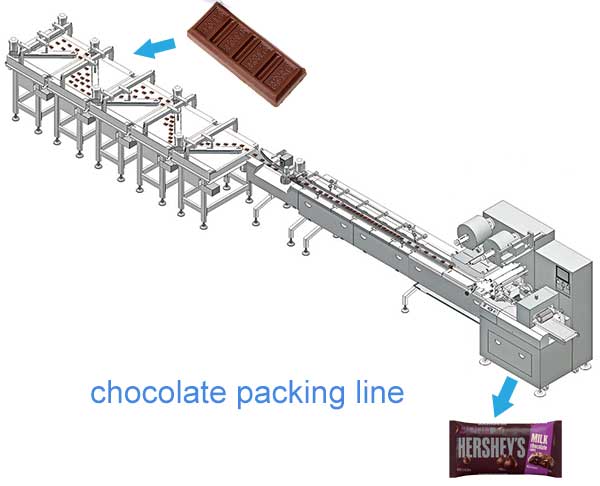 The packaging speed and bag length are controlled by dual frequency converters, stepless speed change, wide adjustment range, and can be matched with the chocolate production line.
The chocolate packaging machine controlled by two frequency converters, easy to maintain, less abrasion, long life, bag length can be adjusted at will, more intelligent.