The cosmetic box wrapping machine is mainly used for the outer packaging of various boxed items, and its packaging form can be flat or vertical (according to user needs). The folded part is bonded by heat sealing to achieve the effect of tightness, beauty and moisture resistance. The film can be bonded with an unsealing narrow band and packaged to facilitate unsealing.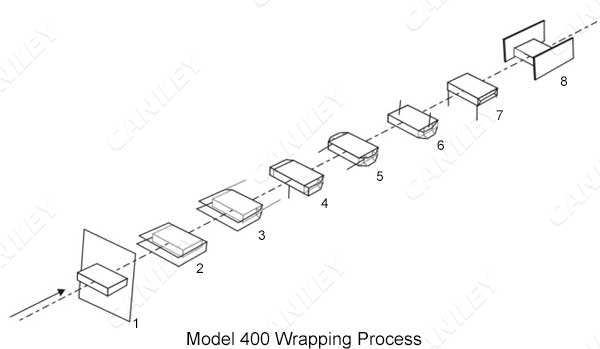 Cellophane Overwrapping Machine Principle:
The wrapping machine adopts cylinder, connecting rod, sprocket, chain and gear to drive. After the box enters the workbench, the cut packaging film is wrapped on the box, and the box moves forward. The folding plate at the front end causes the first crease in the film, the folding plate under the vertical seal is folded upward, the foldable plate under the vertical seal is folded downward, and heat sealing is performed.
Then the movable folding board at the rear end surface generates a second crease, folds the upper end surface, then folds the lower end surface, and finally completes heat sealing at both end surfaces.
Cosmetic Box Wrapping Machine Characteristics:
Heating plate temperature control detection, main motor overload protection, and packaging level detection.
Moving parts position monitoring, overload protection photoelectricity, accident warning and alarm automatic shutdown protection system.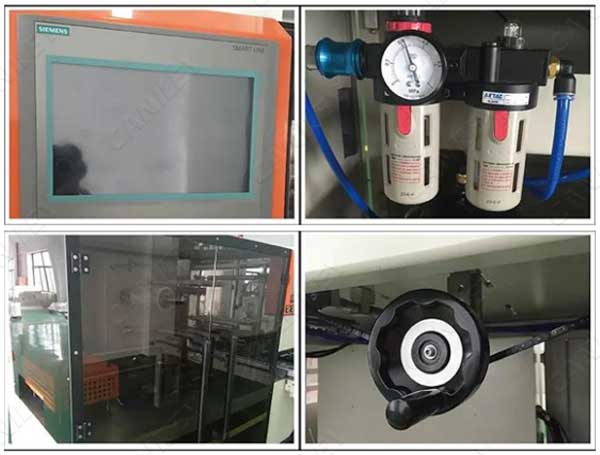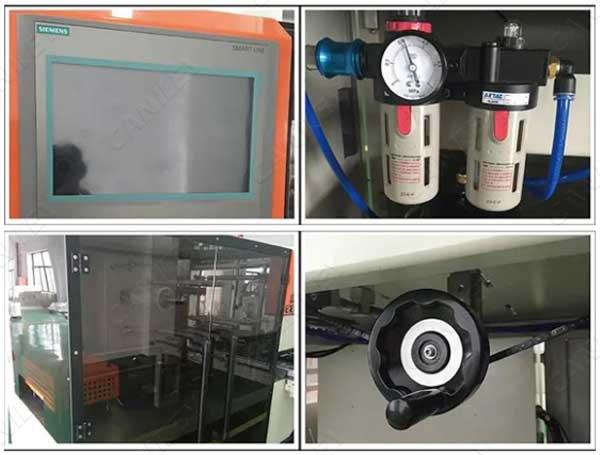 This cellophane overwrapping machine using PLC computer control, touch screen operation, text and digital display, fault diagnosis prompt, easy and reliable operation.
The input and output ports of the equipment are conducive to the connection with the front and back processes
Material Requirements of Cellophane Overwrapping Machine:
Transparent film: heat-sealed cellophane or coated OPP (BOPP) film on both sides, generally 0.022~0.03mm thick, preferably non-static, when used in pharmaceutical and food packaging, it must comply with national regulations on pharmaceutical packaging or food packaging materials.
Inner diameter of film roll: φ60~80mm
The width of tear tape is: 1.2~3mm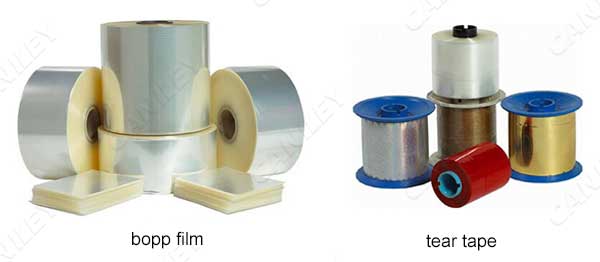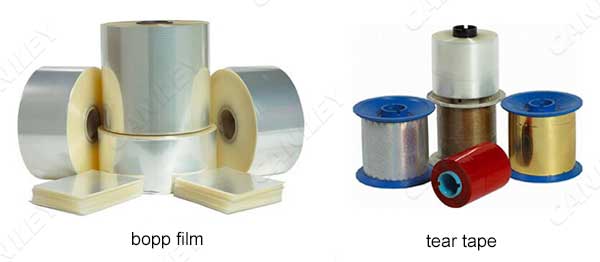 400 Cellophane Overwrapping Machine Data:
| | |
| --- | --- |
| Model | CK-BTB-400 |
| Packaging material | film and gold tear tape |
| Packing speed | 10-25 boxes/min |
| Max.package size | (L)300*(W)200*(H)100mm |
| Power | 220V 50Hz  5.5kw |
| Machine weight | 1250kg |
| Machine dimensions | (L)2380*(W)1050*(H)1680mm |