Automatic bottle capping machine is used in the beverage industry, chemical industry, pharmaceutical industry, and more. The machine applies a multitude of cap styles including dropper caps, tamper evident caps, push-pull caps, screw cap and others.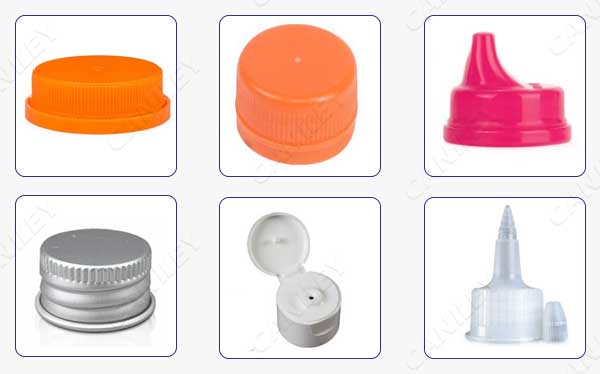 Automatic Bottle Capping Machine Features:
Intermittent astrolabe positioning, operation will be suspended if there is no bottle or positioning is incorrect.
The disc vibrates and drops the cap, the robot takes the cap, and the positioning is accurate; the cap is clamped by the cylinder (adjustable clamping force), and there is no damage when screwing the cap.
The capping torque can be adjusted to suit the tightness of different caps.
The capping head has a buffer device to further reduce the damage rate.
The beer bottle capping machine has multi-point detection. When there is no bottle in the inlet, the outlet is blocked, the positioning is inaccurate, and the bottle is dumped, the machine will automatically stop.
According to different bottles and caps, the cap head parts and astrolabe can be replaced, and the replacement operation is simple.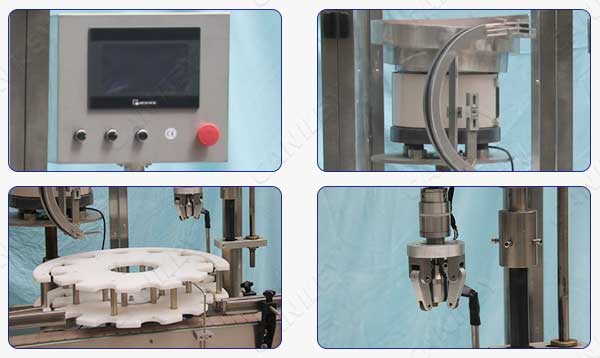 For Bottle Capping Machine Price:
In order to ensure the reliability and advancement of the machine, the selected materials are all high-quality brand products.
Under the same competitive conditions, our company sincerely provides customers with machines at preferential prices on the basis of not reducing product technical performance or changing product components.
For Automatic Bottle Capping Machine Quality:
Product manufacturing and testing have quality records and testing data.
For product performance testing, we sincerely invite customers to the factory to conduct a comprehensive inspection of the machine, and ship it after confirming that it is qualified.