This cigarette pack wrapping machine is widely used for packaging of medicines, health care products, cosmetics, CDs, poker, cigarettes and other boxed items. This automatic cigarette wrapping machine has the characteristics of anti-counterfeiting and anti-moisture, improving the added value and grade of products. It is an ideal tool for packaging boxes.


Cigarette Box Wrapping Machine Features:
The cigarette pack wrapping machine adopts multi-station turntable alternate packaging method, all bagging and heat sealing actions are completed by cam transmission, with fast speed and stable operation.
Boxes of different sizes can be packed by changing the mold. The new design makes it easier and faster to replace the mold.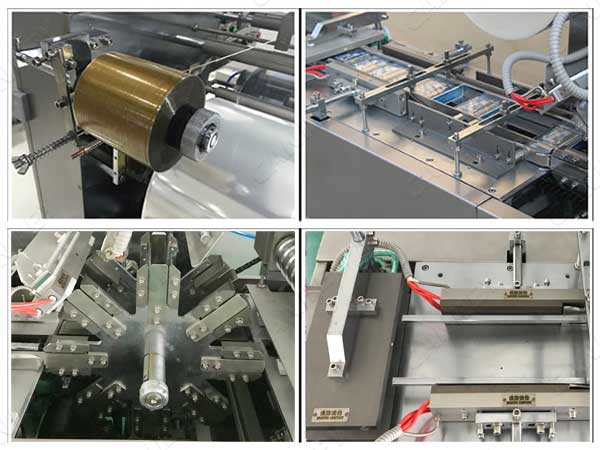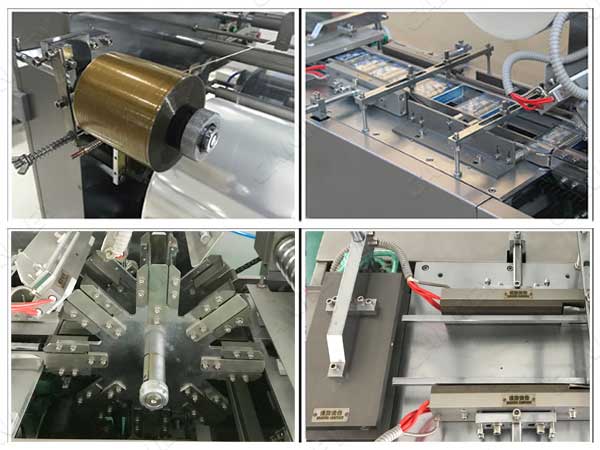 Using the new double-rotating film cutter, the service life is increased by 5 times, and the film cutting is more accurate and smooth.
The cigarette pack wrapping machine equipped with a static eliminator, it can effectively eliminate the static electricity absorbed on the packaging film, making the film delivery smoother.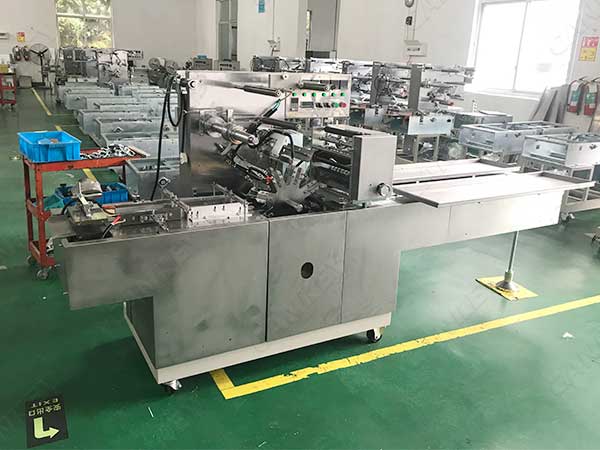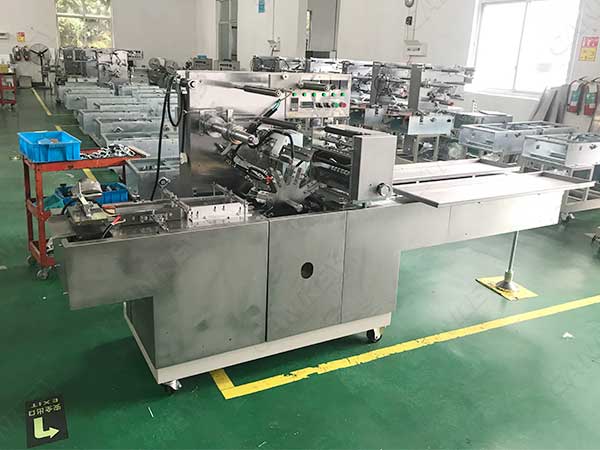 The use of instant low temperature heat sealing will not cause a relatively large temperature change in the box packaging.
Equipped with double-sided wrinkle shaping device to make the packaging film more fit and beautiful.
The cigarette box wrapping  machine with the function of compound self-adhesive laser anti-counterfeiting unsealing line, it can really play the role of anti-counterfeiting.
Automatic Cigarette Wrapping Machine Effect:
It can bring direct economic benefits to enterprises, improve production efficiency and reduce labor costs. Fully sealed cigarette fully display the appearance of the product and increase values, which can not only prevent forgery, moisture, dust, but also increase the added value of the product, and have a certain cushioning force, which can reduce the impact of the product from the outside.
Cigarette Box Wrapping Machine Data:
| | |
| --- | --- |
| Model | CK-BTB-300B |
| Packaging material | film and gold tear tape |
| Packing speed | 40~80 boxes/min |
| Max.package size | (L)240*(W)120*(H)60mm |
| Power | 220V 50Hz  5kw |
| Machine weight | 600kg |
| Machine dimensions | (L)3000*(W)800*(H)1500mm |