These packing machine for food products has been improved according to the needs of different customers, and it can meet the packaging requirements of most customers. Can be used for biscuits, small cakes, beans, snacks, etc.
Types of Food Packaging Machines:
Vertical food packaging machine:
Food weighing and packaging machine:
10 heads weigher food packaging machine: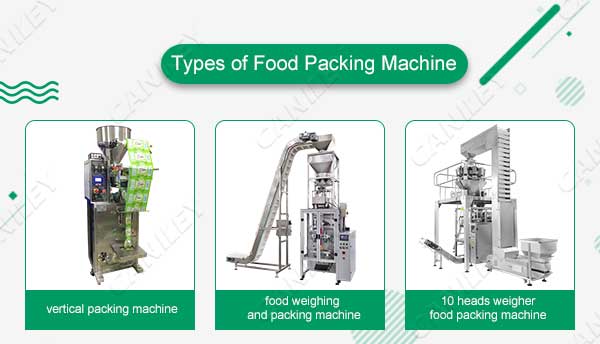 Among these 3 types of food packaging machines, the third measurement is more accurate and has a wider range of applications. Here we mainly introduce the performance characteristics of this machine.
Industrial Food Packaging Machines Characteristics:
Has a strong computer connection function (including daily production statistics).
The door opening angle can be set freely according to the characteristics of the object to be weighed to realize high-speed and accurate weighing.
Several buckets of the target weight of the combination weigher can be set to discharge sequentially, effectively solving the problem of blockage of bulky materials.
The perfect combination of high precision and high speed, the best combination is instantaneously optimized from a wealth of weight combinations through computer calculations.
IP65 grade waterproof and dustproof design, the main components are made of stainless steel, clean and hygienic, and the fully sealed design is easy to clean.
Powerful automatic data statistics function, record the total weight, total output, qualification rate and other indicators of each batch of production.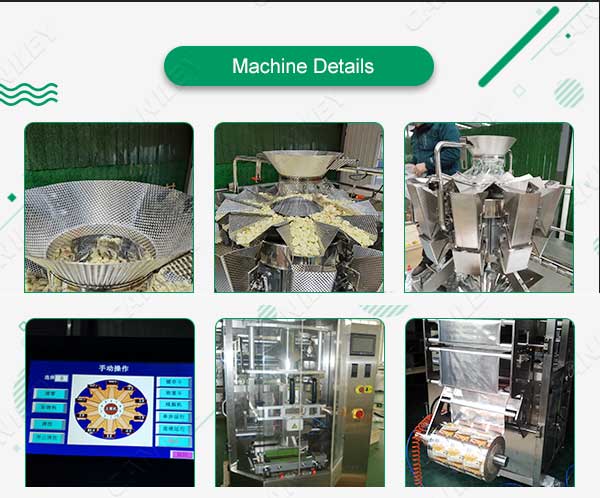 How Does Industrial Food Packaging Machine Work?
The food is vibrated from the upper chute through the main vibration plate, and the food reaches the vibration plate of each line vibration plate. When the first layer of hopper (called the storage hopper) is empty, the products will be vibrated from the line vibration plate to the storage hopper according to the set vibration time. When the weighing hopper below the storage hopper is empty after discharging, the storage hopper is opened, the products is discharged to the weighing hopper, and the weighing hopper starts to weigh, then combine.