The automatic syrup filling machine can be combined with the capping and labeling machine to provide a complete packaging solution for industries that need to package syrup products. The principle of fully automatic filling reduces the contact between people and the syrup, thereby reducing product pollution during the packaging process.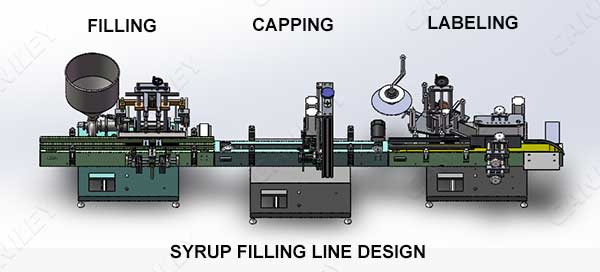 Why Choose Pharma Syrup Filling Machine?
It is cost-effective and automated performance reduces manual input.
Fast speed helps companies complete packaging faster.
Different syrupcan be replaced to meet the diversified production of enterprises.
Reduce manual contact and ensure the sanitation and safety of the production environment.
Automatic Syrup Filling Machine Features:
High-precision manufacturing machines can achieve high-precision filling, with anti-drip performance.
The programmable control system with touch screen can quickly change the filling specifications.
"No bottles-machine stop" saves syrup materials.
A stainless steel frame is provided to prevent corrosion.
No need to replace parts for different sizes of bottle diameters. It can be used well with different types of bottles.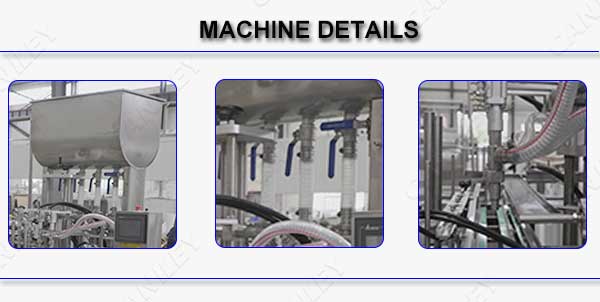 Factors to Consider When Buying A Pharma Syrup Filling Machine:
Syrup viscosity. You can better determine which machine is suitable for your product.
Filling container type. You can choose glass, jar or plastic, transparent or opaque containers. The height and caliber of the bottle will affect the model of the machine.
Filling speed. The higher the degree of automation, the faster the filling speed.
How to Choose A High-quality Syrup Filling Machine?
The quality must comply with GMP requirements or CE certification.
Must have a computer control system that can set up and store information.
The filling machine should run at a relatively high speed to generate good returns.
The more bottles a machine can fill per hour, the higher the return on investment.
The automatic syrup filling machine must be able to be used in conjunction with front-end and back-end equipment to form a fully automated production line.
Of course, in order to meet the packaging requirements of different customers, we offer different types of syrup packaging machines. The stick pack packing machine is another very popular type.