The stand up pouch filling machine can use the robot to automatically take the bag, automatically open it, automatically print the production date and batch number, automatically feed, and automatically pack, completely realize unmanned operation.
By replacing different feeding structures on the rotary bag filling machine, different materials can be automatically packaged: For example: with liquid and paste filling system to achieve liquid quantitative packaging; equipped with multi-head scale, the granular materials can be quantitatively packed; with screw metering, powder can be packaged.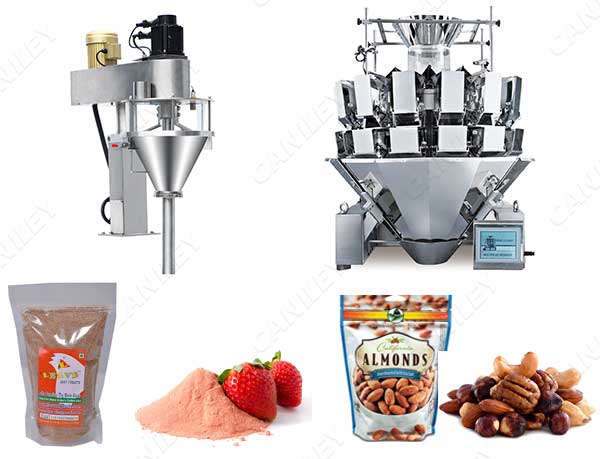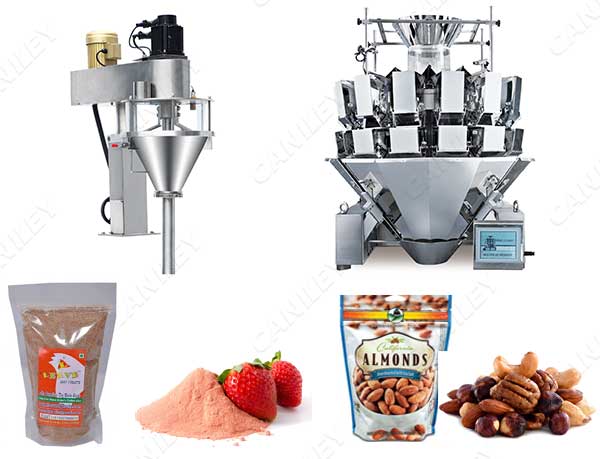 Rotary Bag Filling Machine Features:
The fully automatic dry fruit packing machine is composed of two separate rotary bodies (filling system and vacuum system respectively);
Convenient operation: PLC touch screen control, man-machine interface operating system, intuitive and convenient operation;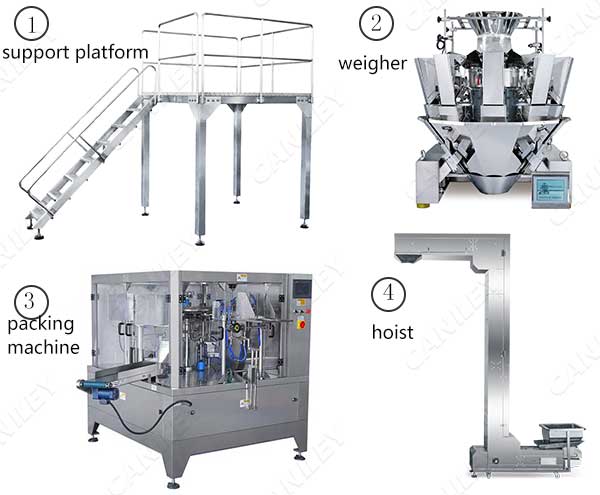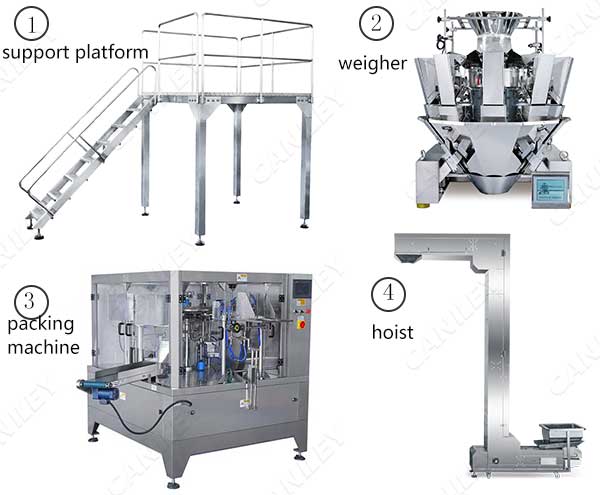 High degree of automation: meet the requirements of automatic packaging, realize unmanned in the weighing and packaging process, and automatically alarm when a failure occurs;
A complete prevention system can intelligently detect whether the bag is opened and whether the bag is intact. If it is not suitable for feeding, it will not be added or heat-sealed. No waste of bags and materials, saving costs;
The dry fruit packing machine complies with the hygienic standards of food processing machinery. The equipment and material contact parts are processed with 304 stainless steel or other materials that meet the food hygiene requirements to ensure the hygiene and safety of food, and comply with GMP standards;
The stand up pouch filling machine can be used for dry fruit, nuts, pork skin snacks, cheese puff and other products.