When it comes to pet food packaging, we have solutions for packages of varying shapes and sizes, for both wet and dry pet food as well as treats, and more. This pet food packaging machine with multi-function, can be used for pillow bag, stand up pouch, zipper pouch, gusset bag, etc.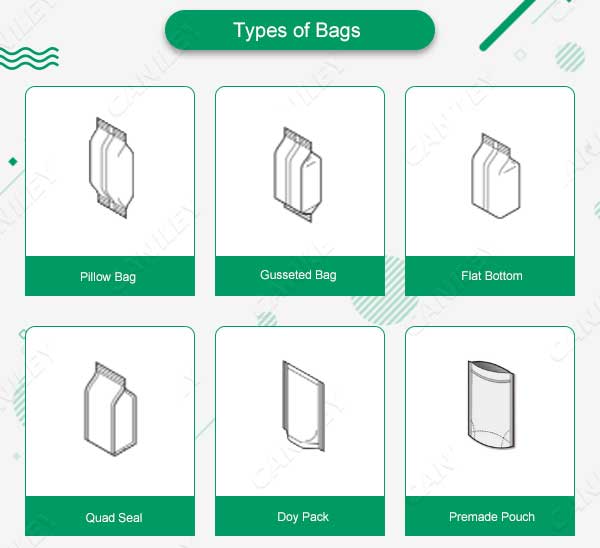 Pet food covers a variety of packaging types and styles, and also focuses on freshness, shelf life and product brands. The packaging analysis process will consider the size of the packaging bag, the material of the packaging bag, the function of re-closing, the production efficiency and the cost of the pet food packaging system. We provide a variety of packaging solutions to improve all aspects of pet food packaging. In order to maintain consistent productivity and throughput, we provide all equipment that supports pet food packaging requirements. For example, multihead weigher, box shrink wrap machine, sealing machine, etc.
Pet Food Packaging Machine Composition:
Multihead weigher: Fast weighing speed, 10 buckets can reach 70 bags/minute, 14 buckets can reach 120 bags/minute; dynamic weighing accuracy; high degree of automation, forming an automatic quantitative packaging system with elevators and packaging machines.
Packaging machine: According to the packaging requirements of customers, different types of packaging machines are configured, such as vertical packaging machines, premade bag packing machines, filling machines, etc.
Z typeelevator: The food is automatically lifted to the multihead weigher, the speed is adjustable, and the operation is stable.
Support platform: You can choose whether you want it or not according to the actual needs of customers. If there is no support platform, you can save space, but this is not applicable to all materials.
Weight detection: Detect the weight, eliminate unqualified products, and classify and count the products.
Metal detection: Detect whether metal is mixed in the production process of the product, suitable for post-packing inspection.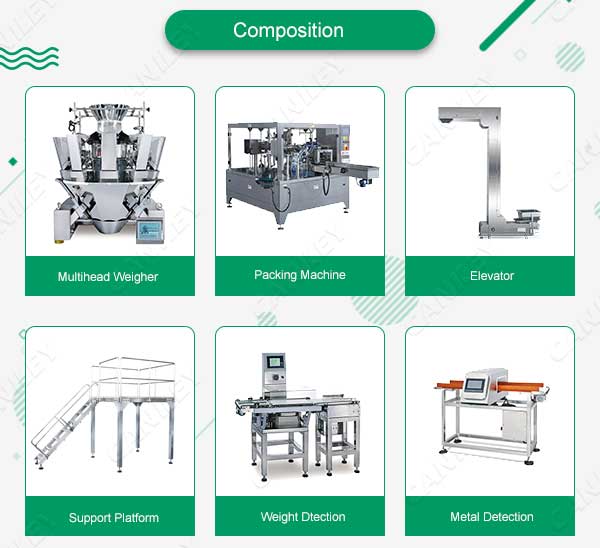 Dog Food Bagging Machine Features:
The machine is known for its robustness and ease of use. The operator can set up the machine and allow it to run without continuous supervision, its versatility allows it to be used in almost any granular product.
Tool-free conversion and on-board product recipe storage minimize downtime when switching products or package sizes.
The combination with auxiliary equipment enables the fully automated production of your pet food from raw materials to finished products.