Coffee Stick Packing Machine Application:
Consumer/household products
Food Products
Nutraceuticals
Personal Care Products
Pharmaceutical Products
12 Multiline Coffee Stick Packing Machine Speed:
Up to 400 packs per minute depending on package size and fill weight. The finished bag shape is shown below: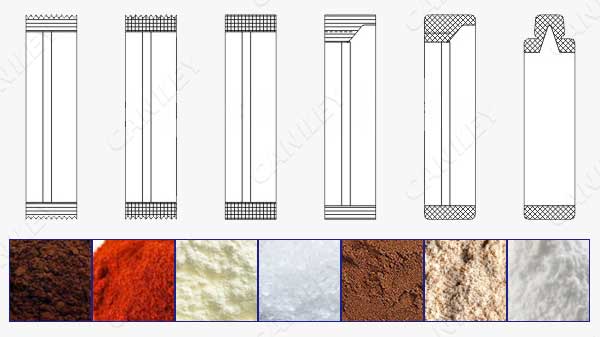 Coffee Stick Packing Process:
Turn on the power to set the temperature to a constant temperature
Set packaging machine parameters ( stick pack size and weight)
Dumping to vibratory cutting machine – vibrating cutting to
The screw feeder starts to transport the material – measuring the cup
Print production date- bag making-filling material
Sealing and cutting
Coffee Stick Packing Machine Features:
Advanced performance, high strength, low noise, smooth operation and long life.
The use of servo synchronous drive, the man-machine interface touch adjusted by PLC control, the automatic synchronization of the implementing agencies precise positioning.
The instant coffee stick packing machine using high-precision whole rolling type heat sealing roll as sealing mold sides sealing. Bag-shaped flat seal firmly exquisite beauty, good packaging quality and high efficiency.
Adjustable speed and convenience. Do not need to replace the mold can be adjusted bag length. And longitudinal sealing, transverse sealing, batch number, cut the dotted line, cross and other actuators can be adjusted by the man-machine interface.
Packing speed, filling accurate measurement. Two-way synchronization feeding mechanism, greatly improve the packaging speed, the agency uses detachable structure, easy assembly detachable for easy cleaning and maintenance.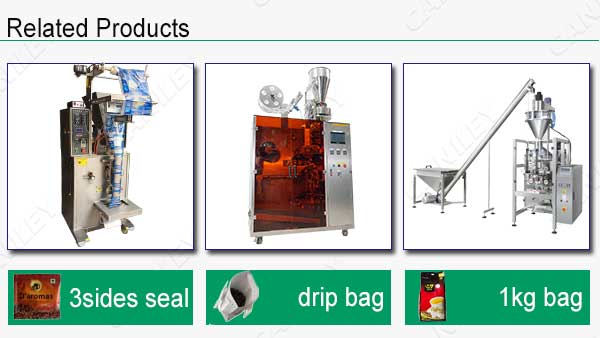 Technical Parameters:
Model
CK320-8
Voltage
220V,50Hz,single phase
(could be customized)
Bag length/mm
90-180
Bag width/mm
16-22.5
Film Width/mm
Max 320
Lanes No
8
Speed/bag/minute
240-320 bags/minute
Sealing ways
Back sealing,3 sides sealing and 4 sides sealing
Dimension
1585*1018*2005mm
Weight
400kg
Materials
304 stainless steel