This shrink wrap machine for bottles is suitable for the production lines of juice, beer, mineral water and other beverage production enterprises. The heat shrink wrap machine can be automatically combined to make it meet the standard packaging quantity.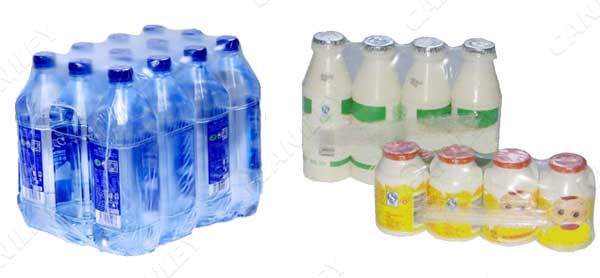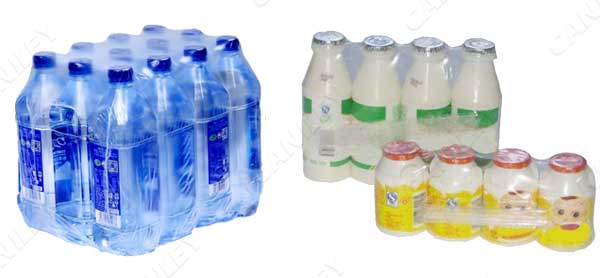 And according to the quantity of packaging and appearance size, the automatic shrink wrap machine can be adjusted and set in advance to meet the packaging requirements of various specifications.
Features Shrink Wrap Machine for Bottles:
High-performance Omron PLC plays a key role in the stable and reliable operation of heat shrink wrap machine;
Omron AC contactors are perfectly combined with high-power solid-state adjustments, equipped with smart meters to make the system temperature more accurate and extend the service life.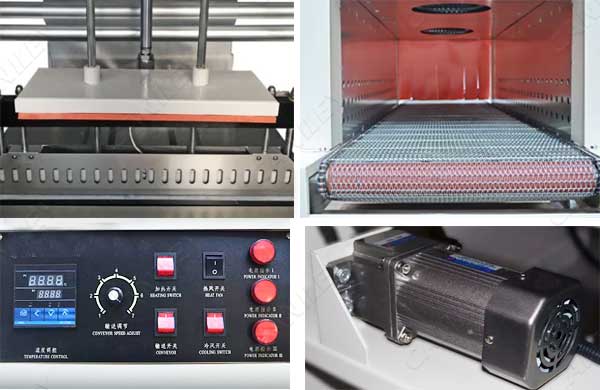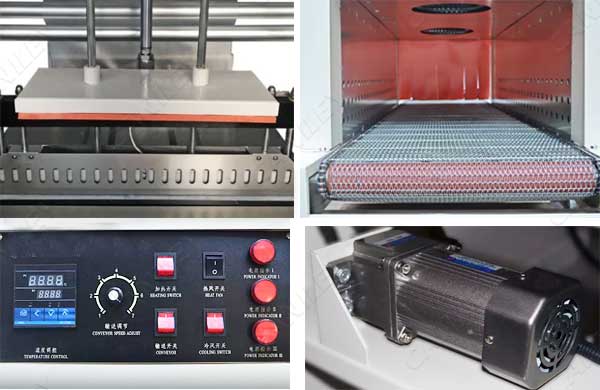 High-power continuously variable transmission system to ensure the transmission quality;
The upper and lower hot air circulation system ensures perfect packaging effect at one time;
PID temperature controller is installed, which is precise and energy-saving.
Touch screen control makes the automatic shrink wrap machine motion control into a high-precision intelligent state. All actions are monitored, various alarms, and the status of the PC are displayed on the touch screen, making the operation of the device safer and more reliable. It can act in one step to facilitate debugging and maintenance. The shrink wrap machine for bottles is equipped with an automatic alarm device to further improve the safety and reliability of the equipment.
Shrink Wrap Machine for Bottles Data:
| | |
| --- | --- |
| Model | CK-QSJ-5040A |
| Power | 2kw |
| Conveyer speed | 0-10/min |
| Packing speed | 0~8pcs/min |
| Pushing board loading | 20kg |
| Weight of film roller | ≤30kg |
| Working pressure | 0.4-0.6 Mpa |
| Power source | AC220~380V/50~60Hz/3PH |
| Max. packing size | 420(L)×300(W)×350(H)mm |
| Min. packing size | 250(L)×50(W)×100(H)mm |
| Front conveyor | 900(L)×410(W)×400(H)mm |
| Motor loading | 50 kg |