The soap shrink wrap machine belongs to the unmanned operation shrink wrap system, which is widely used in the assembly line of mass production and packaging, and has high work efficiency. The automatic film feeding and punching device, the manually adjusted film guiding system and the feeding and conveying platform can meet the soap of different heights and widths. This equipment can be customized with non-standard sealing function and is specially designed for packaging small soap.
Features of Shrink Wrap Systems for Soap:
---
The sealing and cutting adopts Teflon coating, anti-sticking and high-temperature resistant aluminum composite knife, the sealing will not crack, will not coking, and will not emit smoke.
The soap shrink wrap machine is equipped with advanced detection photoelectricity, one group of horizontal and vertical detection, easy to switch selection, for film and small soap packaging, it can also easily complete the sealing and packaging operation.
Automatic feeding, the length can be automatically adjusted by the combination of electric eye and timer. And the soap shrink wrap machine is equipped with an induction motor to automatically wind up waste.
When the size of the soap is changed, you can adjust by the hand wheel, the adjustment process is simple, and there is no need to replace the mold and the bag maker.
Multiple soaps can be combined and packaged to achieve a promotional effect.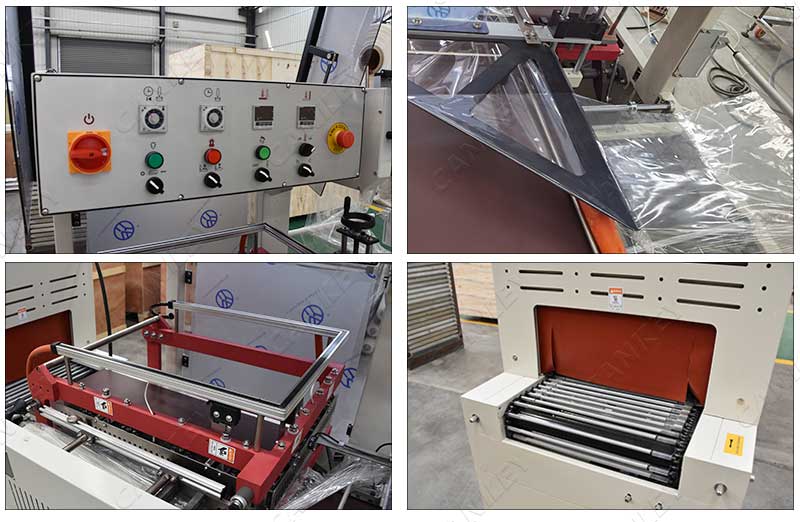 In addition to shrink wrapping system, there are many packaging systems for soap, such as pillow bag packaging, cellophane wrapping. The actual choice needs to be selected according to the customer's packaging method and packaging requirements.

After-sale service:
---
Standard after-sales service
Easy to apply for repairs: special line 7 days x 24 hours telephone support during working hours
Service method: Help customers solve problems through telephone, video and other methods.
Repair standard: After troubleshooting, ensure that the machine can run normally. The packaging within the scope of the promised service can be used normally.
Special emergency handling measures
Analysis of emergency situations: When emergencies occur, engineers and technicians will first provide technical analysis and formulate relevant solutions.
Advance notice: When the machine fails, the customer will notify the after-sales service personnel in time, so as to facilitate the personnel arrangement and failure analysis, and timely and correctly equip the corresponding accessories.
Timely response: Quickly troubleshoot the service requests made by customers to ensure the normal operation of customers.