The sanitizing wipes machine has a wide range of applications and can be used to produce disinfectant wipes, alcohol wipes, moist towelette, fresh nap, etc. It is a good helper for wet wipe manufacturers.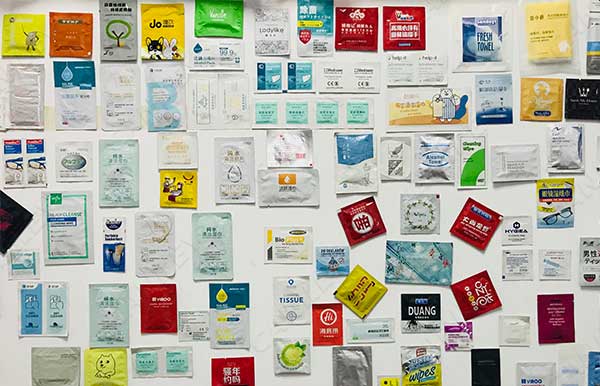 Features of Wet Wipe Machine for Sale:
Suitable for four-side sealing products such as wet wipes, alcohol pads, sanitizing wipe, etc.
PLC touch screen control, stable and long-lasting operation, simple drive system, simple operation, low operation and maintenance cost, single package, double package can be set freely.
Automatic alarm for wet sanitizing wipes machine failure, clear display.
Positioned stop function, no sticking to the knife, no waste of film.
Can choose to clean the outer cover, low noise, low pollution, stainless steel body, beautiful and durable.
Why Use a Sanitizing Wipes Machine?
Improve business productivity. Mechanical packaging is faster than manual packaging.
Packaging quality can be effectively guaranteed.
It can reduce the cost of product packaging design and save storage and transportation costs.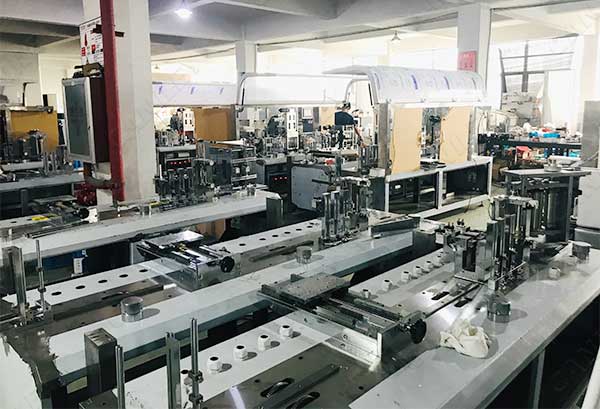 Sanitizing Wipes Machine Specification:
Model
CK-VPD250
Packaging size
50-110mm  Length
Packaging material
Composite materials such as composite films, aluminized films, polyethylene / polypropylene
Wet wipes material
30~80g/m2  Clean paper, wet strength paper, non-woven fabric, spunlace non-woven fabric
Unfold the size of the wet wipes
Width:30-240mml
Length:60-240mm(according to requirements)
Folding Method
Fold up to 8 times in the longitudinal direction and 4 times in the horizontal direction
Packaging speed
60~120 bags/min
Dosing range
0-5ml Liquid accuracy±0.01ML
Power
Single phase 220V  50/60Hz  4.8Kw
Gas consumption
air compressor
0.5-0.8m3/min  300-500L/min
Machine weight
1100Kg
Machine size
2800mm×2800mm×1800mm
Why Choose Our Wet Wipe Machine?
Stainless steel body, sturdy and durable, suitable for industrial production environment.
The production process integrates industry needs and meets a variety of product production standards.
Complete industrial standard certification, with CE certificate ISO international certification.
There are different types of wet wipe machine for sale, any demand, please contact info@cankeytech.com