Packaging machines are widely used in the food industry. A customer from Bangladesh ordered a pillow-type food packaging machine to pack bread. Because this Bangladesh client had a larger bread size, we recommended the 600 model. And a pin pocket device is added to make the finished product more beautiful.
The machine conveys the product horizontally to the film inlet through the conveying mechanism, Then run synchronously, and go through processes such as heat sealing, air extraction (vacuum packaging) or air supply (inflatable packaging), and cutting. Bread, chocolate, biscuits, instant noodles and other foods can be packaged by this machine. Compared with horizontal packaging and vertical packaging, pillow type packaging is aimed at relatively single-shaped items.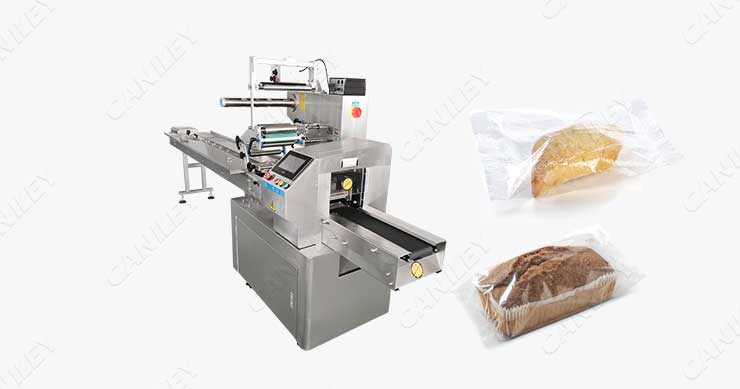 Features:
Microcomputer control, photoelectric color code two-way tracking, fast tracking and can effectively eliminate packaging errors and avoid packaging film and material waste.
It is packaged in the form of lower paper, and the body can be washed with water.
Intelligent temperature control, intuitive display, convenient setting and accurate temperature control.
It has the advantages of high speed, high efficiency, stable operation, simple operation, low failure rate and convenient maintenance.
Can be customized fully automatic computer touch screen control + servo motor device system models and customized stainless steel shell models.
In addition, according to the factory layout and incoming materials of the Bangladesh customer, we have configured a conveyor belt for the customer, which is convenient for the customer to better connect the production equipment and the packaging machine.
If you are also interested in this machine, you can contact us.
Email: [email protected]