Do you want to start tea packing business? Here we will introduce you several kinds of tea packing machine for small business, hope it helps you.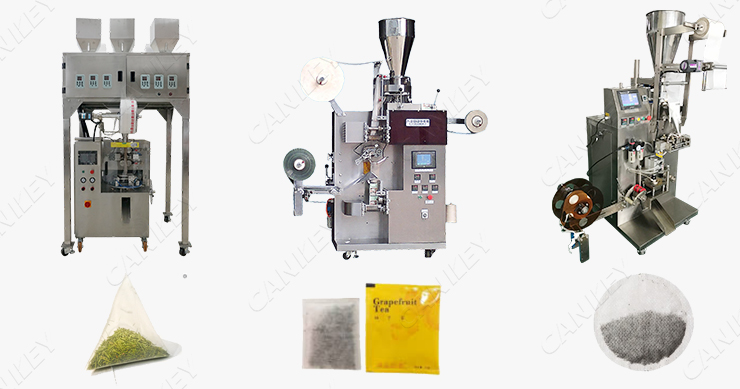 1. Pyramid tea bag packing machine
Because of its pyramid shape, it got its name. This kind of machine is mainly used to pack tea or flowers with larger particles.
Ultrasonic uses non-marking sealing and cutting, the sealing edge is firmly welded, and the edgeless butt joint, and the tea bag is three-dimensional and beautiful.
According to the packaging material, it can be made of tea bags with lines and labels, or tea bags without lines and labels.
The bag length can be adjusted arbitrarily, photoelectric eye tracking, bag length setting can be set in the display screen, and stepping motor control.
2.Double layer tea bag packing machine
The finished tea bag of this machine has two bags, an inner bag and an outer bag. It is mainly used to pack small particles of tea.
The outer sealing paper is controlled by a stepping motor, with stable bag length and accurate positioning.
Using PID to adjust the temperature controller, the temperature control is more accurate.
Use PLC to control the action of the whole machine, display on the man-machine interface, easy to operate.
All accessible material parts are made of SUS304 stainless steel to ensure product hygiene and reliability.
3.Round tea bag packing machine
The finished product is a round shape tea bag. It is also used to pack small particles tea.
It can automatically complete the functions of bag making, metering, blanking, sealing, slitting, counting and so on.
Touch screen operation, PLC control, drive stepping motor to control the bag length, stable performance, convenient adjustment and accurate detection. 
Only three tea packaging machines are shown here, if you want to know more about tea packing machine for your business, please contact [email protected]