What is used to pack bakery products? Usually we use special equipment to complete the packaging process, they are called pillow type bakery packaging machines. The machine can be used for different types of bakery food, such as biscuits, cakes, bread, etc.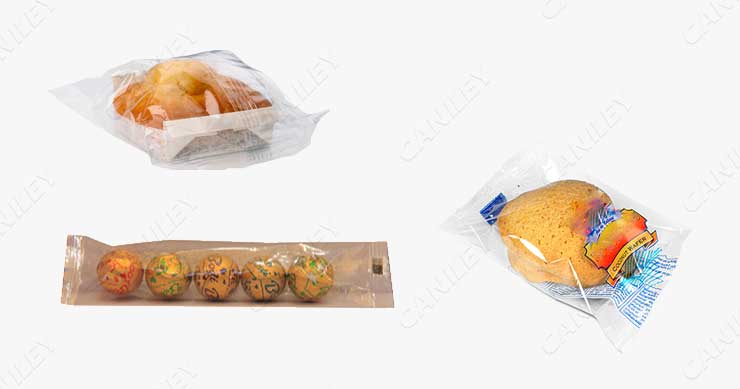 How does it work?
The packaging film roll is mounted on the shaft roller and the baked goods are placed in the feeder(For irregularly shaped products, it is necessary to feed by hand). The conveyor belt automatically conveys the bakery food to the packaging position, packs them in the film, and then heats them and presses them into a type, sends them to the horizontal sealing cutter to heat close the horizontal seal, cut off, and then output the finished product by the conveyor belt.
What advantages does it have?
Simplified transmission system, greatly reduce the failure rate, reduce the maintenance cost of enterprises.
Increase production and reduce costs. It can improve production technology, improve product output and quality, and effectively save costs and maximize profits.
Realize the software of control and improve the function.
4) Through torque compensation, stall prevention and restart functions, to achieve non-trip operation; Make the quality of packaged products stable and improve efficiency.
In addition, we can also equip the sorting system according to the actual needs of customers, which has the following advantages:
Food safety: No manual intervention is required during the entire packaging process, preventing food contamination.
Economical: A sorting line can greatly reduce labor and save labor costs.
Easy to clean: The belts on the sorting line are all food-grade belts and are easy to disassemble, making belt cleaning and replacement easy and quick.
Intelligence: The device comes with fault diagnosis function, when encountering a fault, intelligent alarm, can quickly eliminate and solve the fault.
Easy to control and debugging: Chinese and English display touch screen, parameter function one-key setting.
If you want to know more about bakery food packaging, you can contact us.