"Please send me your chocolate wrapping machine price", many customers left this message on our website.
When we received the message, we will send the chocolate wrapping machine price to the customer's mailbox within 24 hours. But before that, we need to confirm some questions with customers so that we can introduce suitable model and send corresponding prices.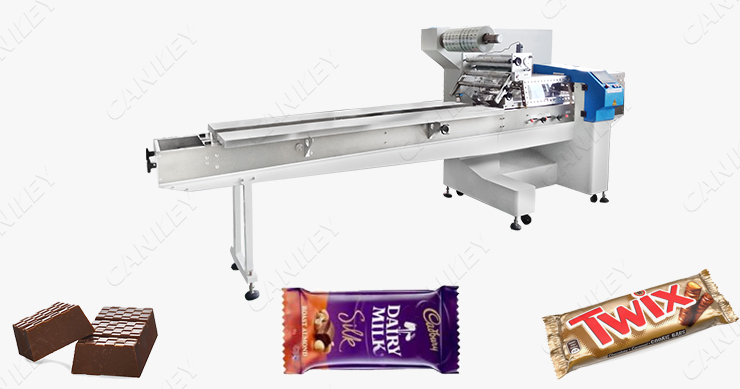 Why are the prices of different models different?
For different models, the size and function of the machine are different, and the consumption of raw materials is also different, which causes price differences.
Under normal circumstances, the machine body is made of carbon steel, and the place in contact with food is made of stainless steel. But some customers require all stainless steel production, so the price of the machine will be higher.
Electrical components. Our electrical components are all domestic or international well-known brands. If customers require the use of electrical components of designated brands, the price will vary.
In order to let more customers know about our machines, here we give a detailed introduction for customers:
Using 3/4/5 sets of servo motors to control the packaging action, it satisfies the synchronization of feeding, pushing, film feeding, sealing and cutting speeds, and can realize intelligent adjustment.
The whole machine is designed with open cantilever structure and synchronous belt transmission. The structure is exquisite and easy to maintain and maintain.
Adjustable touch screen panel, easy to operate, can store and retrieve product technical parameters, only need to call out the corresponding parameters when changing the product to be packaged.
The new double longitudinal sealing heating structure can meet the good sealing of the longitudinal sealing at a lower temperature during high-speed packaging. When the machine is stopped, the heat sealing wheel opens automatically, which effectively prevents the packaging film from being scalded.
If you want to get more information about the chocolate wrapping machine price, please leave message to us.