Coffee is a very popular beverage, and in order to meet the faster and faster pace of life, people use various methods to package coffee. Here are several common coffee packaging solutions, hope it will help your business.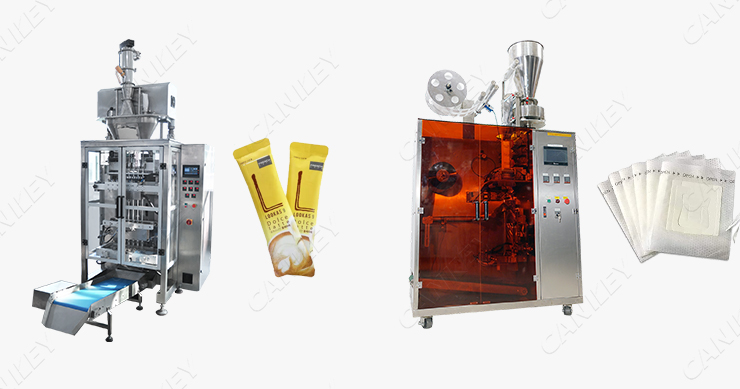 1.Coffee stick pack.
The biggest benefit of stick pack over other forms of food packaging is the size and convenience of it. Very suitable for busy life. This packaging method is mainly completed by a multi-lane powder packing machine.
It adopts EU standard design, and the part in contact with the material is made of stainless steel 304.
The temperature is controlled by an independent temperature control meter. The temperature meters do not affect each other. The high-precision temperature control system makes the seal more robust and beautiful.
Taking into account the characteristics and measurement accuracy of coffee, the screw measurement method is adopted to make the measurement more accurate.
Optional dust absorption device to ensure a clean packaging environment.
2.Drip coffee bag
This packaging method can fully dissolve the coffee in the water, and the operation is very simple. The packaging material used in this packaging method is disposable filter paper, which is biodegradable and very environmentally friendly. This packaging method is mainly completed by a drip coffee packaging machine.
All accessible material parts are made of SUS304 stainless steel to ensure the hygiene and reliability of the product.
The cylinder bag clamping mechanism makes the cutting and sealing more straight and beautiful.
The sealing adopts digital display ultrasonic control technology to make the sealing stronger.
Can be equipped with nitrogen filling device, date printing device and stirring device.
There are other coffee packaging solutions, such as round shape type, plastic bag packaging and so on. If you have any needs, please contact us.