The coffee packaging systems contain a lot of equipment, and different coffee bagging machines are required to complete according to different packaging requirements. Commonly used machines are as follows:
The machine is suitable for small volume coffee packaging, usually 1-10g.
Features:
High sealing strength.
English touch screen display, intuitive and simple operation.
PLC computer control system, the operation is more stable, and any parameters can be adjusted without stopping.
Independent temperature control system, the accuracy can reach ±1℃.
The horizontal and vertical sealing temperature are independently controlled, which can be well applied to various composite films, PE films and other packaging materials.
Production bag making, sealing, packaging, printing date completed at one time.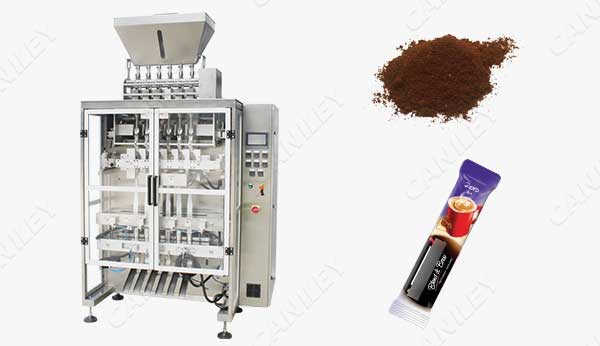 The finished bag of this coffee packaging system is of the hanging ear type, which is a new type of packaging method, which is convenient for brewing.
Features:
It adopts a specific hanging ear filter, three-side sealing, and hangs directly on the edge of the cup. The coffee brewing effect is better, and the bag shape is beautiful. Currently this coffee bag shape very popular in the market.
This automatic coffee bagging machine has the functions of automatically completing bag making, measuring, filling, sealing, slitting, counting, and printing batch numbers.
The inner bag is a non-woven hanging ear bag, which is convenient and hygienic to brew. The sealing adopts advanced ultrasonic sealing, the effect is good, and the bag shape is beautiful.
Packaging materials: composite film, nylon, corn fiber, hanging ear film.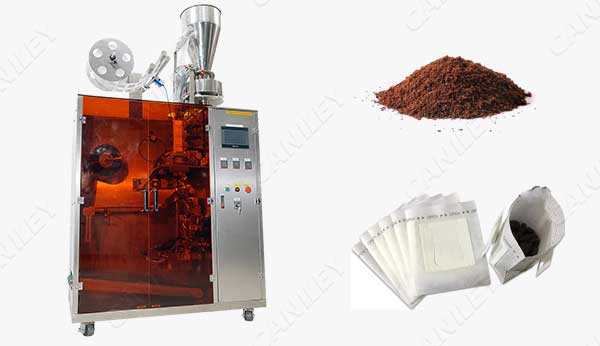 After primary packaging, a fixed number of coffee bags can be automatically loaded into the box.
Features:
The operation is simple, and the running speed can be set according to the demand of production capacity.
Equipped with well-known brand glue sprayer, stable and reliable performance.
Adopt PLC control, touch screen operation, can set the spray form (point spray or line spray) according to the requirements of the product and box type sealing.
Can be connected with ribbon coders, thermal transfer coders, and inkjet printers.
Can greatly reduce workers, improve packaging quality and production efficiency.
It can be used alone or in cooperation with other coffee packaging systems to complete automatic flow operations.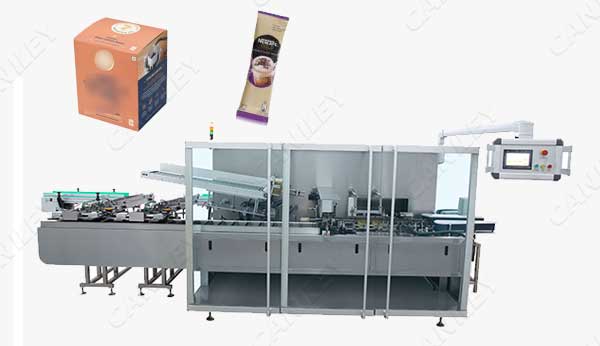 For different coffee packaging demands, we can customize a suitable coffee packaging system.