A customer from Dubai ordered a drip bag coffee packaging machine in our company. He owns a chain of coffee shops in Dubai and now wants to improve the way they pack their coffee. By understanding the customer's current packaging methods and packaging equipment, we recommend the drip bag coffee packaging machine for the Dubai customer, and the finished product is an inner and outer bag structure.
In addition to coffee, the machine is also suitable for small particle materials such as tea.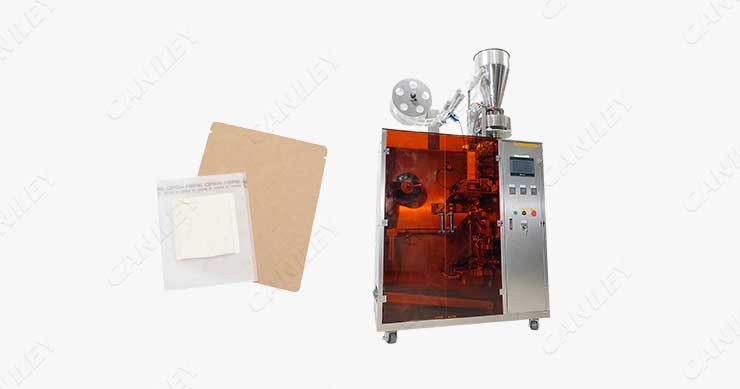 Features:
The outer sealing paper is controlled by a stepping motor, the bag length is stable and the positioning is accurate.
Using PID to adjust the temperature controller, the temperature control is more accurate.
Adopt PLC to control the action of the whole machine, display on the man-machine interface, easy to operate.
All accessible material parts are made of SUS304 stainless steel to ensure the hygiene and reliability of the product.
The additional device of this machine can complete the functions of flat cutting, date printing, easy tearing and so on.
Structural features:
The measuring cup is blanked, and there is a lack of material alarm function.
Barrel with stirring function
Perfect security alarm function
Because the customer wants to pack different specifications, we configure different bag makers for the customer. After replacing the bag former, you only need to set parameters on the operation screen to complete the packaging of different specifications of coffee.
If you want to know more details of this machine, you can contact us: [email protected]