Drip coffee bag, a new type of coffee packing type. Convenient to carry, easier to brew. But do you know how to pack coffee in a drip bag?
Usually we will use professional drip coffee bag packing machine to complete this step to ensure product hygiene. But how does the machine complete this packaging process? It is very simple.
The inner bag enters the outer bag by a combination of high-quality pneumatic components and PLC control to clamp the inner bag. Transported to the outer bag former through a stable mechanical structure, by adjusting the angle, opening time, and opening range, to ensure that the inner bag enters the outer bag accurately. The outer bag adopts a mature heat-sealing mechanism, two-way temperature control, and the temperature deviation is extremely small. Suitable for a variety of packaging materials, such as aluminum foil, aluminized and other heat-sealing composite materials.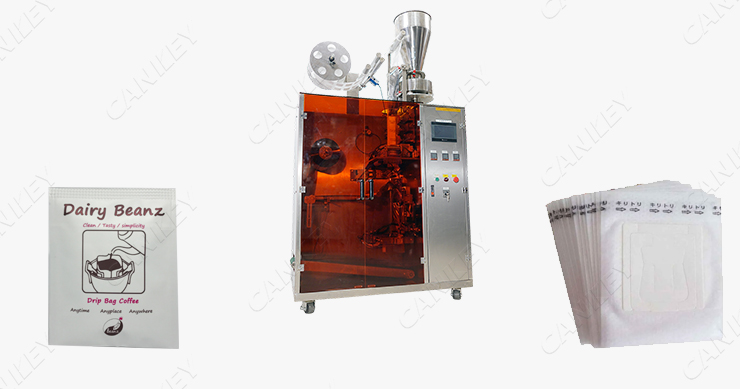 Drip coffee packing machine features:
The inner bag is cut off by ultrasonic sealing to make the coffee bag look more beautiful.
The packaging capacity is 2100-3000 bags/hour.
The automatic quantitative method can easily adjust the number of grams. The measurement is larger and the adjustment range is large.
SMC is used for pneumatic components and Schneider is used for electrical components.
Use Siemens PLC controller. The touch screen operation makes the performance more stable, the operation simpler and more user-friendly.
Mechatronics, no downtime is required to replace data.
The above is the common packaging method of drip coffee bag in the market. But how do you pack coffee in a drip bag? Share us your methods.