Drip bag coffee is a new style with the pour over brewing method. More easier, cheaper and convenient. Very popular, especially young people.
This is also an opportunity for many coffee manufacturers, and many manufacturers have begun to buy this packaging machine to produce this new type of coffee bag.
At first, many people chose to buy drip coffee bag packing machine from Japan, but with the maturity and popularization of technology, more and more factories began to produce packaging machines and provide coffee factories with complete coffee packaging solutions.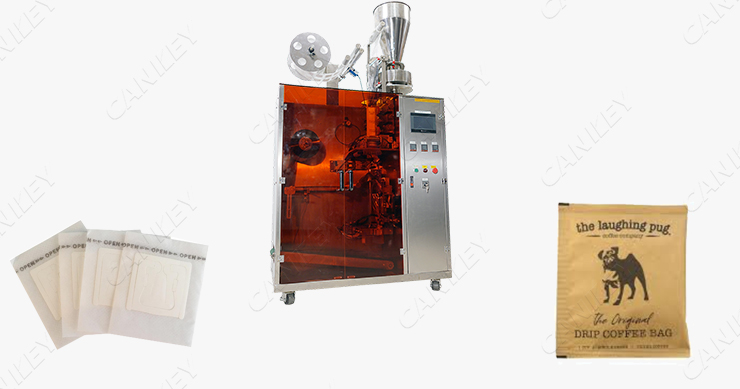 As a packaging machine manufacturer, we also carried out this research and development a few years ago, after successful testing, mass production began. Now our machines have been sold to more than 20 countries including Saudi Arabia, Japan, the United States, etc, and have won unanimous praise from customers.
Coffee Drip Bag Machine Features:
The inner bag is ultrasonically sealed and is packaged with special hanging ear filter paper, which is directly hung on the edge of the cup. The bag is beautiful in shape and has good brewing effect.
Volumetric quantitative measurement. It can automatically complete the automatic packaging process of inner and outer bags such as bag making, metering, filling, sealing, slitting, counting, date printing, and finished product conveying.
Using PLC controller, touch screen operation, stable performance, convenient operation and easy maintenance.
The outer bag is made of heat-sealable composite material, intelligent thermostat, and the sealing is flat and firm.
The production capacity is 1200-1800 packages per hour.
If you interest in our machines, please contact info@cankeytech.com