Tea bag making and packing machine is important tool for tea packing business. Our South Africa customer ordered an automatic tea bag packing machine to expand his business.
This machine is used for packing tea into a filter bag, then put into the outer bag. It can also be used in conjunction with a cartoning machine to automatically pack a certain amount of tea bag into the box, and then sell it in the mall.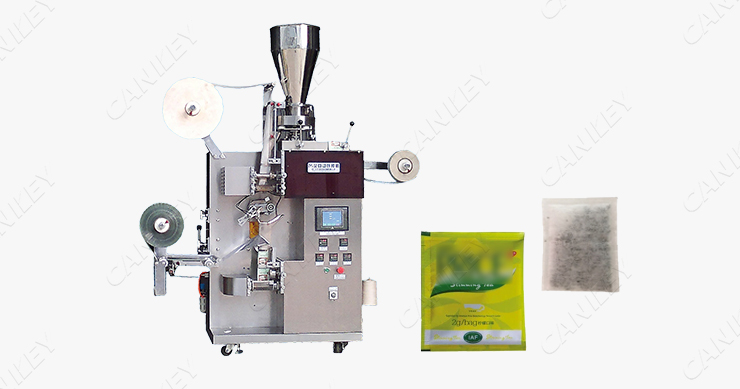 This machine is a new type of heat-sealing, multi-functional tea bag packaging equipment. The inner and outer bags are formed at one time, avoiding direct contact between hands and materials. The inner bag is filter film, which can be automatically taped with a label, and the outer bag is composite paper. Both the labeling and the outer bag can adopt photoelectric positioning, and the packaging capacity, inner bag, outer bag, label, etc. can be adjusted arbitrarily. The size of the inner and outer bags can be adjusted according to the different needs of users to improve the appearance of the product and enhance the value of the product
Features:
The size of the machine is reduced, and it occupies a small space, which is convenient for customers to place.
The overall electrical appliances of the machine have been optimized to reduce energy consumption.
In the aspect of threading and labeling, advanced technology has been absorbed, and the stability of the machine has been further improved.
The price is more reasonable and the cost performance is higher. It is a kind of equipment that is very popular with customers.