What is drip bag coffee? The drip bag coffee is a new style of coffee packing, compared with the traditional packaging method, this packaging method is more convenient, the brewing method is simpler, only takes a few seconds, and the taste is better.
Why use drip coffee bag packaging?
Can be used anywhere and anytime you want-you only need hot water
Make it possible to brew fresh filter coffee directly into your cup
Fully unfold the natural coffee's aroma-Allows the flavors in the beans to speak for themselves -without any add-ins
Promote Sustainability
How to pack drip coffee bag?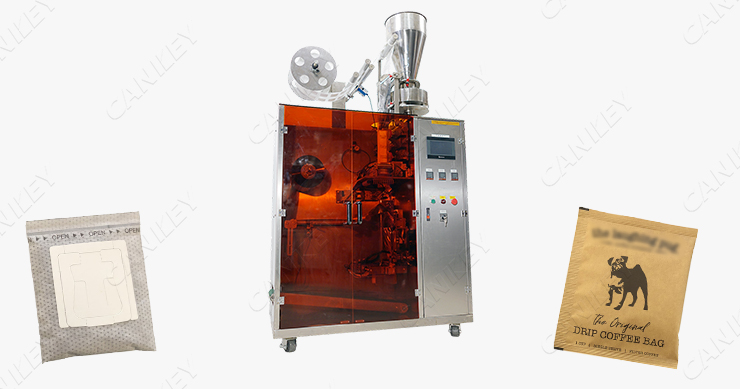 Because of its special material, it is usually done with a dedicated drip coffee packaging machine, and the entire packaging process is very simple. Only need to manually pour the coffee into the storage hopper, the machine will automatically complete the bag making, filling, sealing, printing date, output and other steps. The operation is very simple and clean.
Do you want to start a drip coffee bag packing business?
Currently, the sales of drip coffee bags exceed 2.5 billion per year (2019), and are very popular all over the world, more and more people choose to purchase this convenient coffee bag, which is a very good opportunity for someone who want to start a coffee packing business. If you interested, please feel free contact us: [email protected]